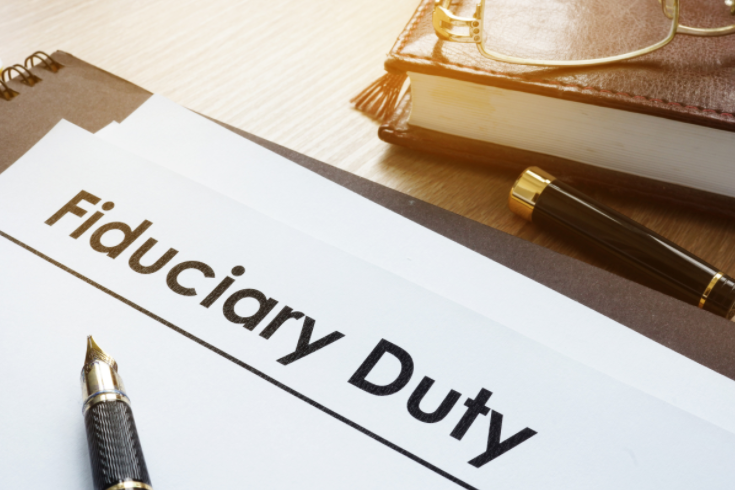 October 7, 2020
What to Look for in a Professional Fiduciary (Trustee)—Especially during a COVID-19 Pandemic and Aftermath
Has your estate planning or elder care attorney suggested at one time or another to get your affairs in order? For elderly individuals without immediate family members, it can be extremely difficult to decide who to appoint as their power of attorney or health care surrogate. All too often, it's easy to avoid completing the appropriate documents that can leave a senior in an extremely vulnerable position, should a person lose the capacity to manage his/her medical and financial affairs.
Ironically, a senior with plenty of family support may find themselves in a similar predicament. There may be loved ones who could take over if needed, but they might live far away, lack the appropriate skills, or bring a potential for conflict with siblings or other relatives. Family members may be willing, but unable or ill-prepared to fulfill this important role.
Let's explore the very best way to get your affairs in order and how to take charge of your own legal, financial, and medical future. It's very likely a professional fiduciary will be your best solution.
What is the Role of a Fiduciary?
A fiduciary is a person who is named in estate planning documents or by a court to assume responsibility for a position of trust. Fiduciaries handle affairs on someone else's behalf, while they are still alive or after they have passed. For example, a successor trustee can manage the financial affairs for someone if they become unable or lack capacity, and continue in the role of distribution of the estate after the senior passes, as dictated by the estate planning documents.
There are a number of different kinds of fiduciary relationships. A fiduciary can be an individual or a corporate entity such as a bank's trust department. However, a bank's trust department may not be the medical power of attorney, since they are only allowed by law to administer financial resources.
A licensed private professional fiduciary can act as the agent for healthcare, as well as trustee or financial power of attorney. This relates to individuals who may need a medical power of attorney to ensure their wishes are fulfilled, when they cannot speak for themselves or when there are no appropriate family members or friends available. Unlike a trust company, a licensed fiduciary can fulfill this role, considering trust companies are only licensed in the financial arena.
There are a number of different types of fiduciary relationships. Each type comes with their own unique duties, depending on the particular estate plan, and each involves certain restrictions related to the person who requires representation.
A fiduciary can be an individual or a corporate entity, such as a bank's trust department. However, a bank's trust department may not be the medical power of attorney, considering they are only allowed by law to administer financial resources. A fiduciary becomes necessary for those who may need a medical power of attorney to implement their medical wishes, because they cannot speak for themselves and there is no appropriate family or friend to act on their behalf.
A licensed private professional fiduciary can act as the agent for healthcare, but can also act as trustee or financial power of attorney. In other words, for some individuals a licensed fiduciary can handle all end of life medical decisions, as well as financial decisions and administer the trust after their passing.
Professional Fiduciaries
Most of us want to select the person who will be entrusted to manage our affairs and this is why power of attorney documents for finances and healthcare exist, as well as successor trustees. They allow individuals to appoint someone they know and trust (an agent) to make decisions on their behalf, so that a stranger does not assume this very personal responsibility. But, as mentioned above, in cases where a senior does not have a person to appoint, a professional fiduciary can be the very best solution. When selecting a professional fiduciary, it's important to choose a licensed professional who holds appropriate certifications, has strong experience, and one who has a solid succession plan for when they leave their business.
Professional fiduciaries act within the legal authority granted to them and act in the best interest of the person they are representing. Breach of Fiduciary duties is taken extremely seriously. While it may seem unnerving to appoint someone you don't know, professionals in this line of work are required to follow a strict code of ethics and in California, they are regulated by the Department of Consumer Affairs.
One of the biggest benefits of hiring a professional fiduciary is the ability to avoid family conflict. For example, parents often wish to name a child as their agent, but in cases where there are multiple children, squabbles over decisions and who holds the power to make these decisions can get ugly. Appointing multiple individuals to serve as co-agents may make things even worse. A professional fiduciary lends objective expertise, while ensuring that a person's affairs are taken care of and managed while reducing added drama.
How are Professional Fiduciaries Appointed?
An elderly person who would like to appoint an impartial individual professional to manage their healthcare and/or finances, can name a professional fiduciary in their power of attorney documents. In instances where a senior fails to name any agent to act on their behalf, prior to becoming incapacitated or in cases where an already appointed agent is misusing or abusing their position, guardianship (also known as conservatorship) proceedings may ensue. This lengthy and expensive process can result in a court-appointed, professional fiduciary, who will handle the senior's affairs. However, it is much less expensive, less restrictive, and more personal if the senior makes the choice for themselves before the need becomes immediate.
How Much Do Professional Fiduciaries Charge?
Much like an attorney or financial adviser, professional fiduciary costs vary depending on the complexity of an individual's case and the types of services needed. If a senior is still competent and capable of naming a professional in their POA documents, then both parties should meet and a fee agreement will be provided describing charges for the services. In many situations, the fiduciary charges an hourly rate for actual time spent, while others charge a percentage of the value of the estate. No money changes hands until the fiduciary actually begins providing services, which may be many years from the time the estate plans are drafted. When a professional is appointed through guardianship or conservatorship proceedings, fees (usually hourly) are presented to and approved by the court. In both cases, fees are paid from the senior's estate.
The best way to ensure that your affairs will be handled the way you desire is to work with an attorney to draft appropriate documents and keep them up to date. In the event you find a loved one in a situation where this hasn't been done, or where those named in the documents are unable or unwilling to serve, it is wise to consider naming a professional fiduciary.
With almost two decades of experience, Hitchman Fiduciaries has been successful helping families navigate the ever-changing seasons of life. Everyone who enters our doors is treated like our own family and it's more than a philosophy—we live it every day.
Our licensed fiduciaries are recognized for our extensive knowledge, our compassionate approach, and our ability to generate real results for our clients. We work with many estate planning attorneys throughout California. They turn to us because they trust and know we will give their clients the very best guidance and solutions, no matter how complex the situation might be and especially in these confusing times.
Now is the right time to take this important step you may have been thinking about for a while and reach out to our experienced Hitchman Fiduciaries' Team. We can work with your attorney to help you and/or your family get your financial, medical and general affairs in good order, while you focus on living more fully right now.
We look forward to exploring various ways to support you during this time and please reach out to us at 949-200-9712 or info@hitchmanfiduciaries.com.
Author: Lee Ann Hitchman, Founding Partner and Professional Fiduciary