THE ROLE OF A FIDUCIARY
Professional fiduciaries are entrusted to provide financial and healthcare options to ensure a client's wishes are followed during a change in life circumstances. Agent for healthcare power of attorney options are available during the lifetime of the client, especially in circumstances of diminished capacity. Financial services may be appropriate during the lifetime of the client should a client need assistance, or post-death, to handle the administration and distribution of the estate.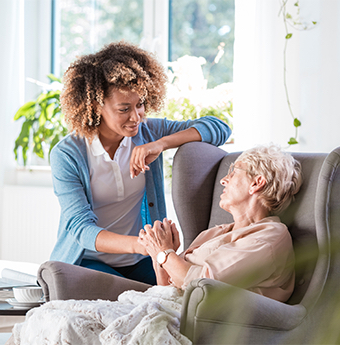 TRUSTEE AND SUCCESSOR TRUSTEE
Hitchman Fiduciaries serves as Trustee or Successor Trustee and follows the California Probate Code to define the duties of these roles. Sample activities include the following:
Communicate with beneficiaries of the trust to create transparency when feasible
Gather all trust assets and ensure proper titling
Prepare an inventory of all assets at start of administration
Oversee the management of both simple and complex asset portfolios including unusual financial instruments, limited partnerships, partial ownerships, businesses, real property, single tenant retail, and precious metals
Administer cash poor/non-liquid, asset rich estates
Handle bill payments and general ledger maintenance
Coordinate with tax preparer, for both income and estate tax filings, and work with tax authorities on tax delinquent or audit situations
Prepare trust accountings
Work with property managers and tenants for commercial or residential properties
Work closely with beneficiaries, make distributions, facilitate loans and requests for Special Needs Trusts (SNT's). SNT's are designed to protect public benefits while providing for special needs of persons with disabilities, which include physical, developmental, or mental health.
Creating a family trust or well-thought-out estate plan is often a difficult and uncertain task to undertake. However, it is a very crucial step to take to ensure your assets and hard-earned wealth are protected and your family legacy remains strong.
It is critical to take the necessary time to adequately plan for what will happen to those who matter most in your life, and to protect the assets you have spent a lifetime to build. This careful planning with your trust and estate attorney needs to take into consideration the person or persons with whom you feel most comfortable and secure, before entrusting them with these important tasks.
These are essential decisions that should not be taken lightly. There are many important factors to consider as you decide whom to name as your successor trustee to administer your wishes through your estate planning documents.
Options for Successor Trustee Choices
Anyone you trust can be your successor trustee to administer your estate after you are gone. There are multiple choices for a successor trustee in California—family members, banks with trust departments, and private professional licensed trustees. California has taken a leading position regarding the role of private professional fiduciaries or trustees and licenses under the State of California Department of Consumer Affairs.
Upon the receipt of the trustor's death certificate, the successor trustee gathers all assets, including and not limited to brokerage and bank accounts, real estate including investment properties as well as a residence, tangible personal property which includes the decedent's personal items, vehicles, and any other items of a personal nature. Upon securing the assets, the successor trustee begins to process all obligations of the trust—bills, taxes, possible maintenance on properties if applicable. In addition, the successor trustee is responsible for communicating with beneficiaries, keeping in mind that they have a right to view all the "books and records" of a trust. While the trustee position has a certain level of power, even more so the trustee has a long list of duties, especially the communication.
How to Select the Successor Trustee
Family Member: Often times a family member is selected because he/she is trusted and knows the trustor and the beneficiaries. This can be a fine choice but bear in mind that 1) it is a job and the selected individual may not have the capacity or bandwidth to perform the tasks 2) family members and beneficiaries may disagree with the trustee, and in some cases, may end up in litigation, incurring costs for the trust. Parents tend to be the ones who hold the family together and in their absence, sometimes the old grievances come screaming into the picture.
Trust Departments of Banks: These are institutions and operate like a bank. You will be assigned a trust officer who is your liaison and then many parts of the administration are behind the scene; decisions are made by committee. There are typically high minimums for assets under management.
Licensed Private Fiduciary Trustees: Some individuals are sole proprietors, and you will want to ensure there is a succession plan to serve future needs. Most California private trustees offer highly personalize service and should provide significant communications during the course of the administration. Many of these trustees will handle a variety of assets, including special needs trusts.
Hitchman Fiduciaries provides professional trustee services in California, especially Los Angeles and Orange Counties, and has offices in Torrance and Newport Beach, California. Contact us today, to schedule a free half hour consultation and learn more about our trustee services in California at 949-200-9712.